Fashion Blog
2018 Ottawa Wedding Awards
On May 10th, 2018 we were honored to receive the People's Choice Awards in the Menswear category at the Ottawa Wedding Awards.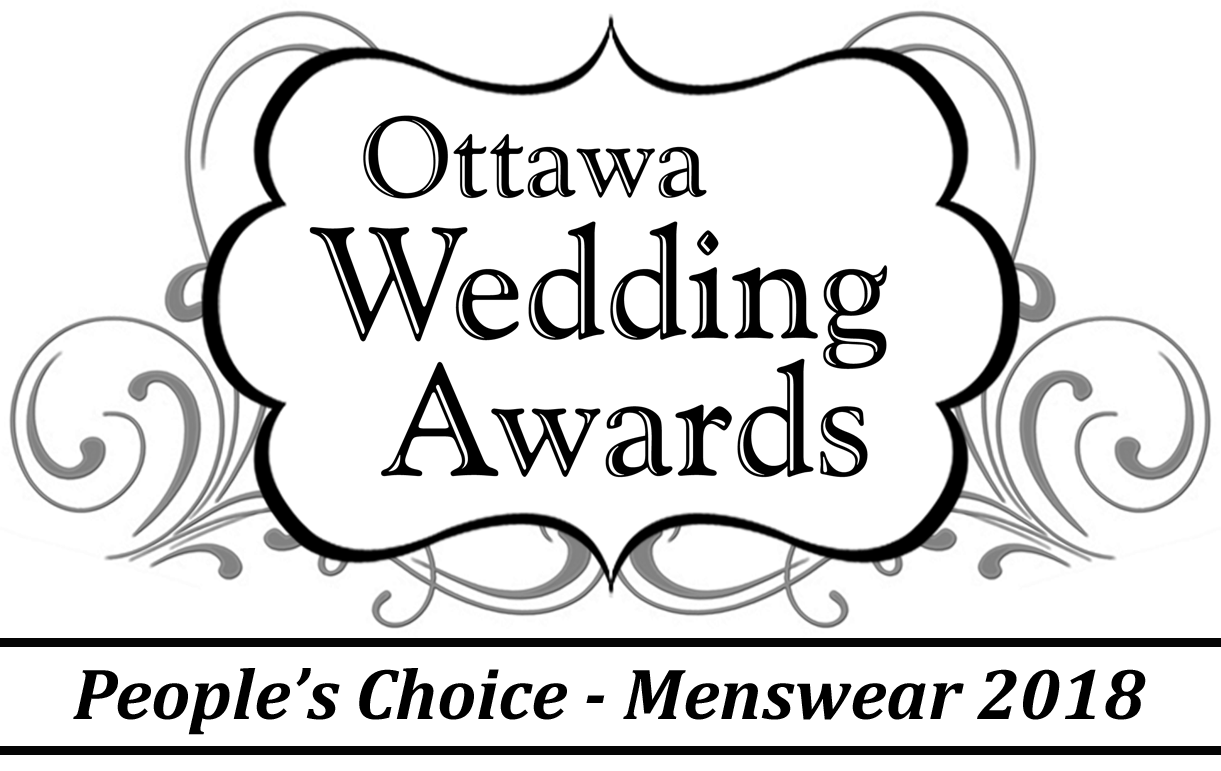 This award is voted by our peers and clients and that makes is very special.  Thank you to all of those who voted.
A little back story
We have been working very hard over the last six years at developing a great selection of suits and accessories to meet the requirements of Ottawa's grooms, groomsmen, fathers and anyone simply attending a wedding.
We've dressed weddings both large and small.  Have shipped suits all over the country to dress weddings where guys are spread all over.  We've gone to our supplier's warehouses to match specific colors for ties.  We have bought delicious bourbon to create a special event for a son and his father.  We've gone above and beyond to help hundreds of grooms look and feel their best on their wedding days.
Looks like our efforts have paid off.
Thank you for the great support Ottawa.  We will continue to strive to earn your trust and provide you with the best possible service and advice to make you shine on your wedding day.